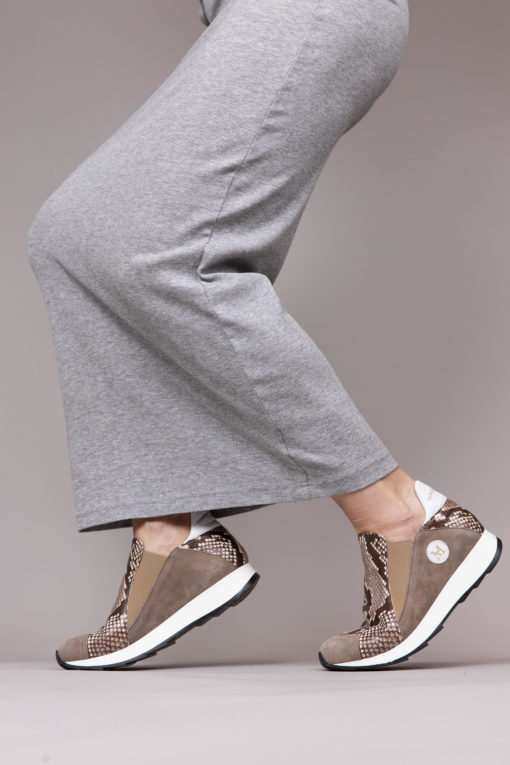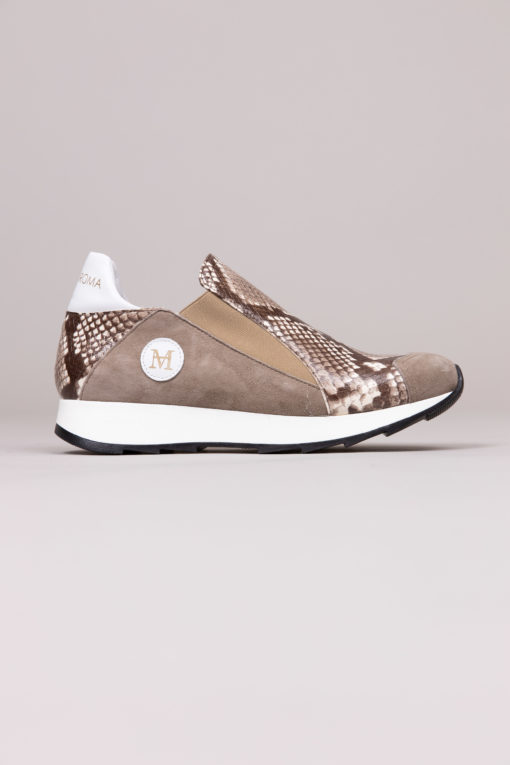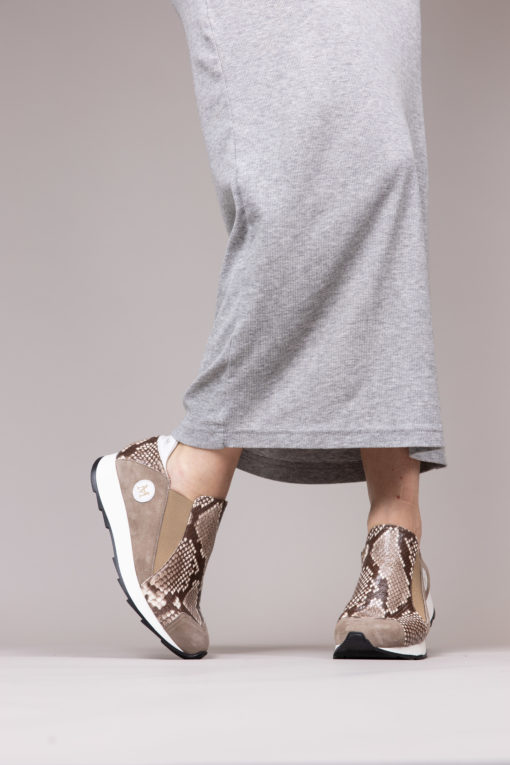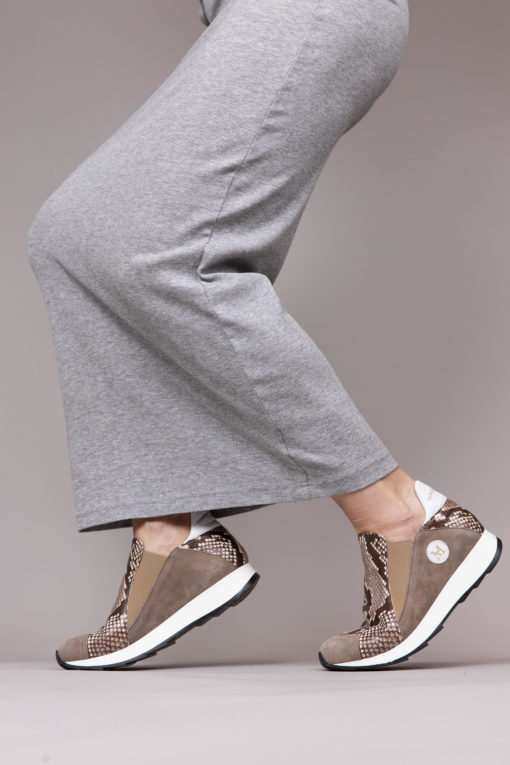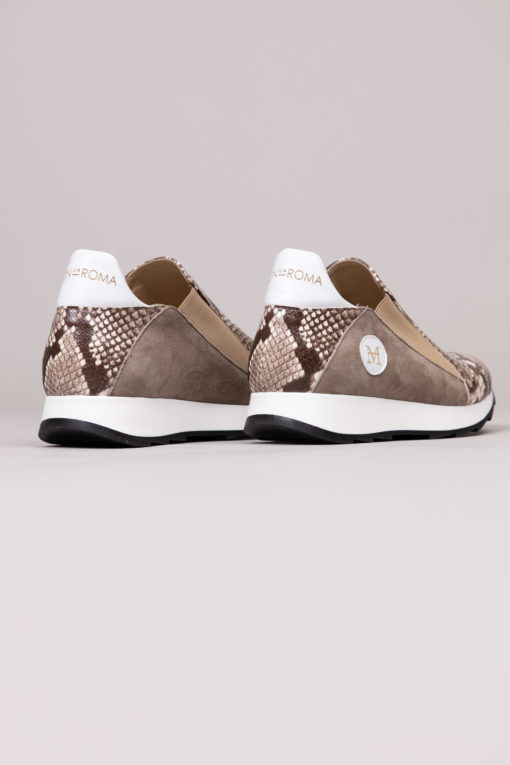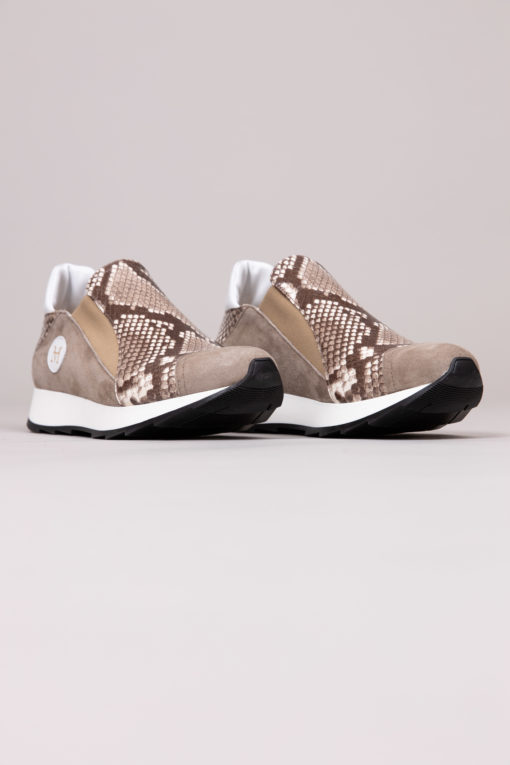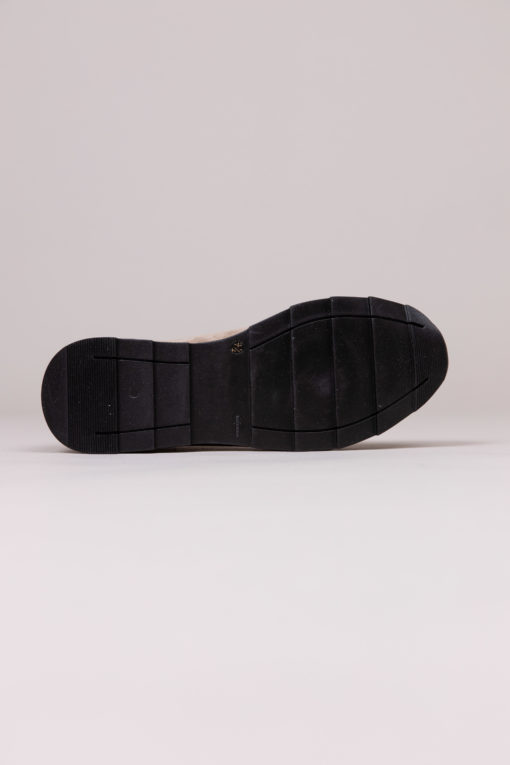 LILOU SNAKE NATUR
Basket en veau velours italien et cuir imprimé hydrofuge. Semelle compensée légère anti-glisse et à effet running. Elastique confort ergonomique,
Semelle interne 1 cm d'épaisseur pour un amorti absolu.
Doublure cuir. Convient à toutes les morphologies.
MADE IN ITALY
Basket in Italian suede and water repellent printed leather. Lightweight anti-slip and running effect wedge. Elastic ergonomic comfort,
1 cm thick insole for absolute cushioning.
Leather lining. Suitable for all body types.
MADE IN ITALY