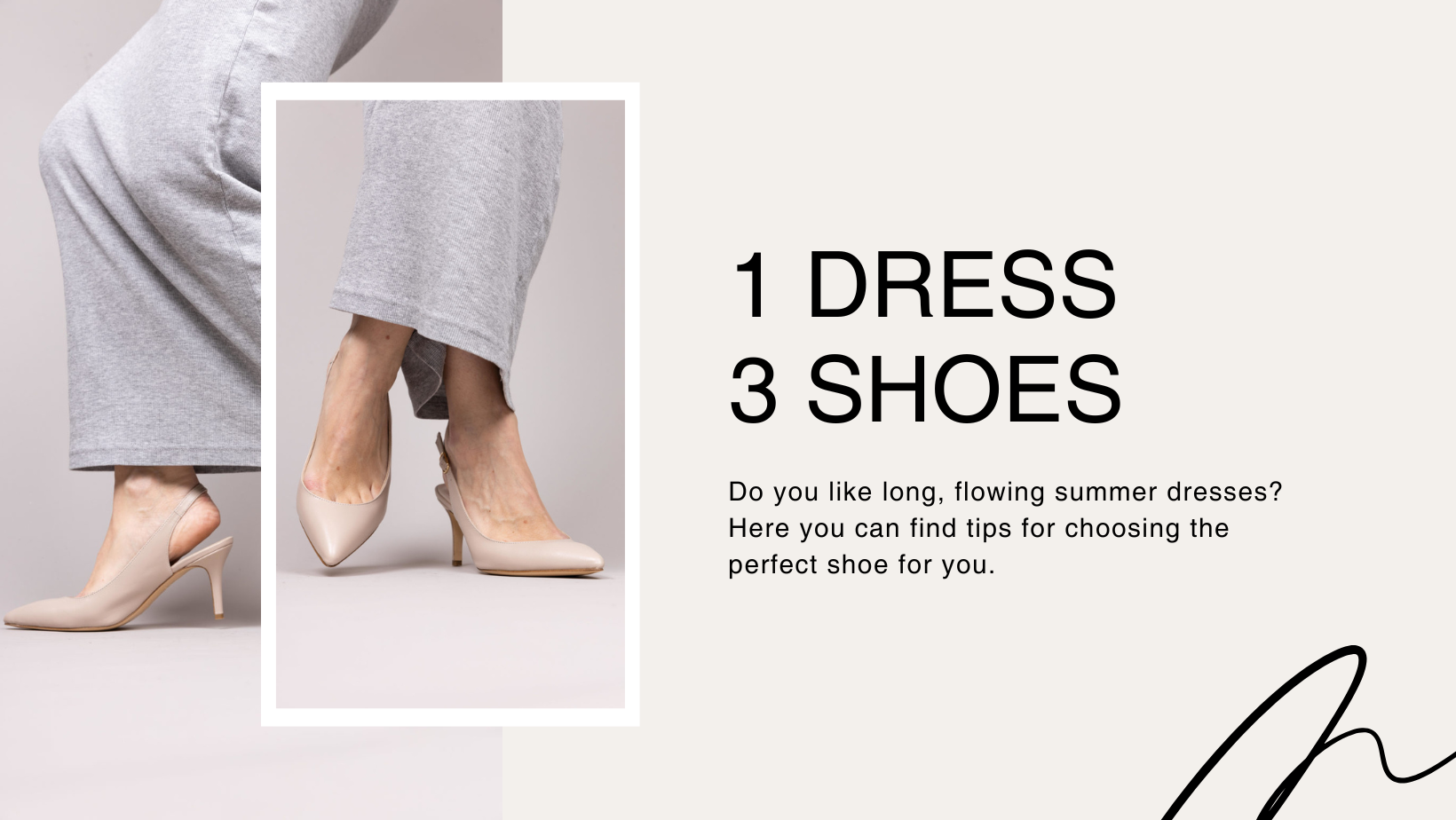 AFFINER VOS JAMBES
Vous voulez affiner votre jambe et allonger votre silhouette ? Choisissez du beige pour un effet nude. Votre jambe paraîtra plus grande et fine.
BOOSTER VOTRE TENUE
Vous voulez de la couleur flashy? Choisissez la couleur dominante de votre robe. 
ÊTRE LUMINEUSE
Essayer les chaussures à paillettes à reflets or et argent pour accorder à toutes vos tenues.

SLIM YOUR LEGS
Do you want to slim your leg and lengthen your figure? Choose beige for a nude effect. Your leg will look taller and slimmer.
BOOST YOUR OUTFIT
Do you want flashy color? Choose the dominant color of your dress.
BE LUMINOUS
Try gold and silver glitter shoes to match any outfit.
1 DRESS 3 SHOES SELECTION